MARTIAL ARTS, COMMUNITY, TRIBE & FAMILY FOR EVERYONE.
Martial Arts & Brazilian Jiu Jitsu for the whole family
QuanWessels Martial Arts Academy Sunninghill South Africa is a diverse community Martial Arts and Fitness Centre built on tribe values, culture and family. We have been invested in our Sunninghill Community & surrounding areas since 2006, culminating into a world class facility situated in the epicentre of community activity, Sunninghill Village Mall on Maxwell Drive.We are a hardworking gym. With us, individuals will be pushed harder, for longer and experience true support and strength through community.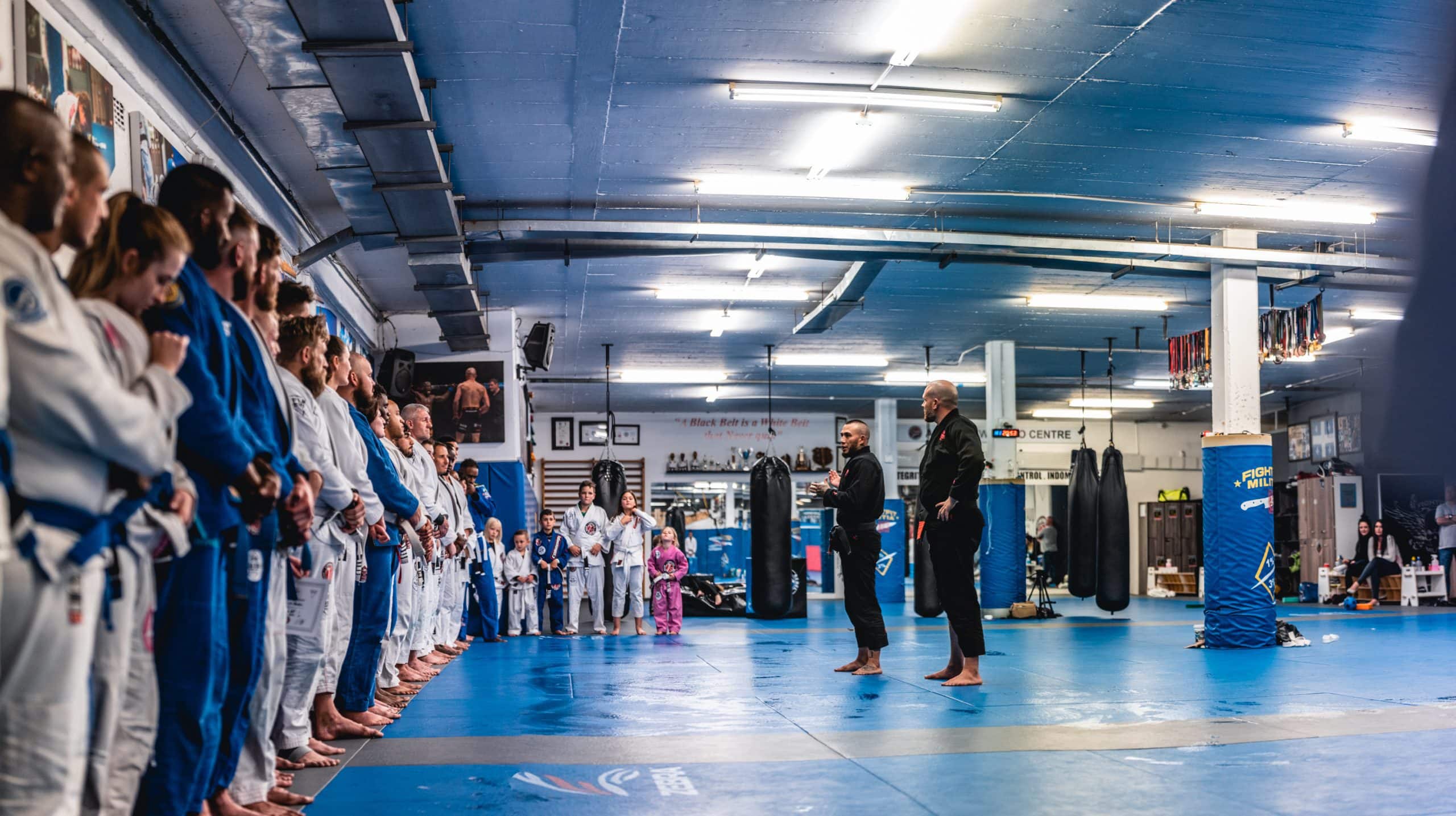 What we offer at Quan Wessels
Starting anything new can sometimes be daunting and we understand, so here at Quan Wessels South Africa we welcome everyone to be part of our culture of martial arts and fitness for everyone.
If you're interested in taking the first steps towards improving yourself & progressing as a person, we offer a FREE Seven Day Trial. It's a perfect opportunity to find out which classes you are comfortable with, suites you, and also fits in with your schedule.
Rich & Chef have been involved with and competing in combat sports and martial arts at the highest level from an early age. Together they founded FightFit Militia early in 2006 and embarked on a journey to create Africa's premier Mixed Martial Arts Community and Africa's most successful Mixed Martial Arts team, producing numerous champions.
Train with our seasoned professionals
The QuanWessels Sunninghill Acceleration Private Coaching has been specifically designed by our experienced & relevant team of athletes, instructors & coaches, utilizing tried & tested methodologies from diverse martial arts & Functional fitness training experiences from around the world. A private coaching 1-on-1 session with focussed individual attention will accelerate your martial arts & functional fitness progress drastically compared to the rate of the natural progress made in a community group class. It is not only concentrated conscious coaching but also provides more private individual flexibility and training times. Any hour of the day